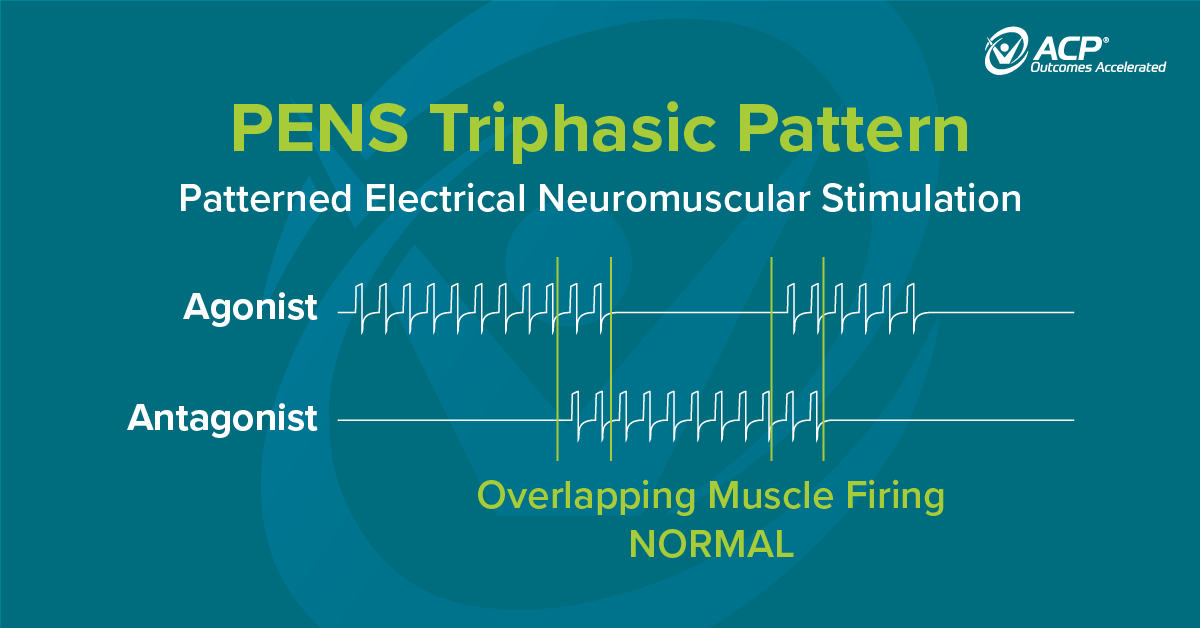 Two recent studies show that ACP's proprietary PENS waveform technology is effective in treating patellofemoral pain (PFP) and improving muscle function during movement.
Hip Abductor & Adductors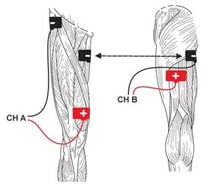 Patients with PFP exhibit symptoms underneath and around the knee cap or patella, resulting in decreased activity and quality of life. One study showed that adding 4 weeks of PENS to the leg muscles (glutes, adductors, and hamstrings) (Fig. 1) resulted in improved knee kinematics during both single leg squat and step-down tasks. In addition, glutes maximus and glutes medius became more efficient to do the functional task from rehabilitation when combined with PENS.
The second study, using the same PENS set up for 4 weeks, showed that patients who received PENS in addition to their impairment-based rehabilitation program improved strength, range of motion, activity level, and reduction in pain at 6 and 12 months post-rehab. These studies add to the growing body of evidence supporting PENS in improving neuromuscular re-education and function for those with chronic obstructive pulmonary disease (COPD), knee osteoarthritis (OA), urinary incontinence (UI), and sports performance.
Glaviano NR, Marshall AN, Mangum LC, Hart JM, Jay Hertel J, Russell S, and Saliba S. (December, 2019). Improvements in Lower-Extremity Function Following a Rehabilitation Program With Patterned Electrical Neuromuscular Stimulation in Females With Patellofemoral Pain: A Randomized Controlled Trial. Journal of Sport Rehabilitation, 10:1-10 doi.org/10.1123/jsr.2019-0278 (Ahead of Print)
Glaviano NR, Marshall AN, Mangum L, Hart JM, Hertel J, Russell S, Saliba SA. (March, 2019). Impairment-Based Rehabilitation with Patterned Electrical Neuromuscular Stimulation and Lower Extremity Function in Individuals with Patellofemoral Pain: A Preliminary Study. J Athl Train, 54(3):255-269. doi: 10.4085/1062-6050-490-17. Epub 2019 Feb 5.