What do you do in your free time?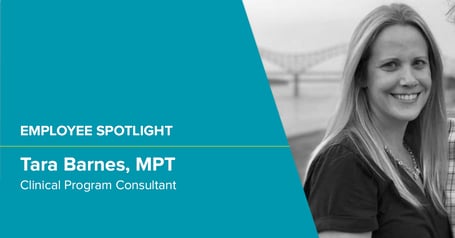 My husband plays in a band in Memphis, and my daughter plays violin, so music is a big part of our lives! We travel a lot, especially to go see live music. We also foster for several rescues. We have been a "foster failure" 3 times, so we now have 3 fur babies that on the weekends we love to take to the Tennessee River.

How long have you been with ACP?
10 years this June.

What is your career background?
I am a PT, and practiced in Outpatient Rehab for 7 years prior to working with ACP.

What inspired you to work with ACP?
I was inspired to work with ACP because I believe the clinical services we provide can be life changing. I love the ah-ha moments and providing the gift of knowledge to others. Working with ACP always keeps me on my toes. Each day is different and I learn something new as a part of life long learning!