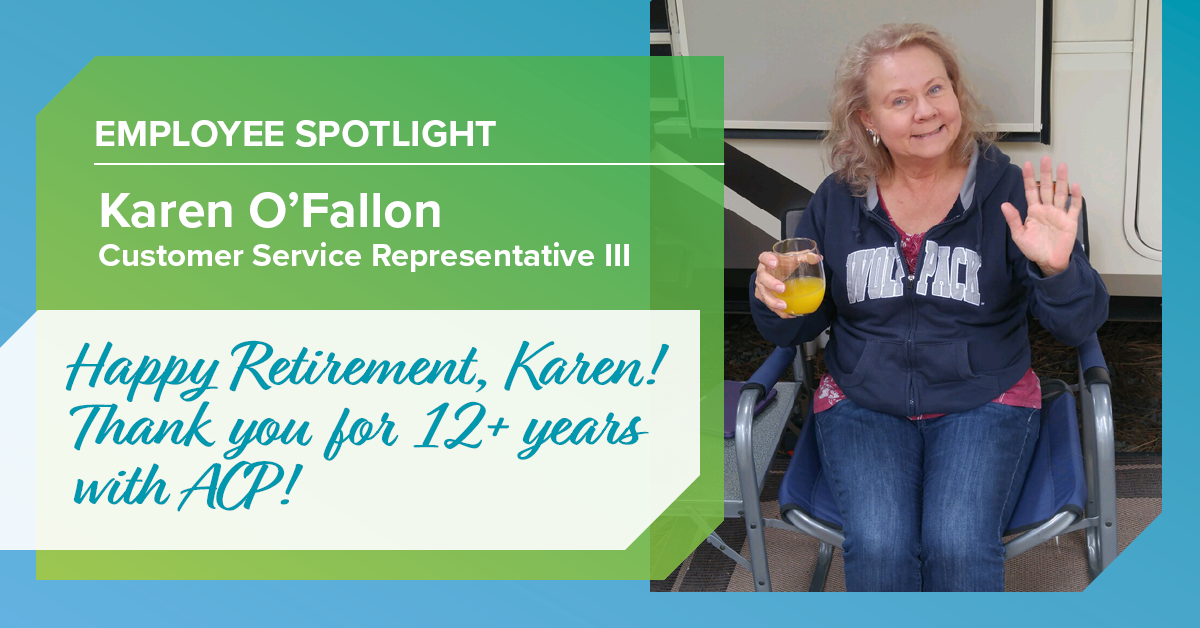 What do you do in your free time?
I love to take our dogs on walks and go hiking with my husband. Camping, kayaking and bicycling are my favorite things to do.
How long have you been with ACP?
12-1/2 years – ACP is one of the best companies I've worked for! I have never seen such dedication and commitment from every person I've come in contact with. I have made life-long friends and am so proud that I was part of this excellent team of kind hearted, enthusiastic, understanding people who I will never forget.

What is your career background?
Administrative Assistant to Presidents and VPs in a variety of settings, computer & office machine sales, parks & recreation & medical building construction, aircraft parts distributors, then ACP.

What inspired you to work with ACP?
I found out about ACP through Antony Ricketts (we worked together at Arger Enterprises/McKecknie Aerospace). ACP was just starting to take over the customer support function; he was very impressed with ACP and ACP's compassion and felt it would be something I might be interested in pursuing.