Approximately 6.5 million adults in the United States have heart failure. Heart failure (previously referred to as chronic heart failure or CHF) occurs when the heart cannot pump enough blood throughout the body to meet the requirements of other organs and muscles. This results in a wide variety of symptoms and functional impairments which may result in hospitalization, re-hospitalization, and death. In 2017, heart failure contributed to 1 in 8 deaths. (CDC, 2020)
Clinical practice guidelines (CPGs) are considered the highest level of evidence as they synthesize a large volume of research to make recommendations guiding clinical practice. Clinicians are able to use CPGs in the clinical decision-making process for a specific population to achieve optimal patient outcomes. Commissioned by the American Physical Therapy Association (APTA) with the Cardiovascular and Pulmonary Section of the APTA, a CPG for patients with stable heart failure was developed to assist therapists in assessment and treatment. This CPG provides 9 recommendations focused on the following areas: (Shoemaker et al., 2020)

ACP's Cardiopulmonary Clinical Treatment Pathway includes a collaborative interdisciplinary approach featuring many of the nine recommendations in this CPG. Some examples are below.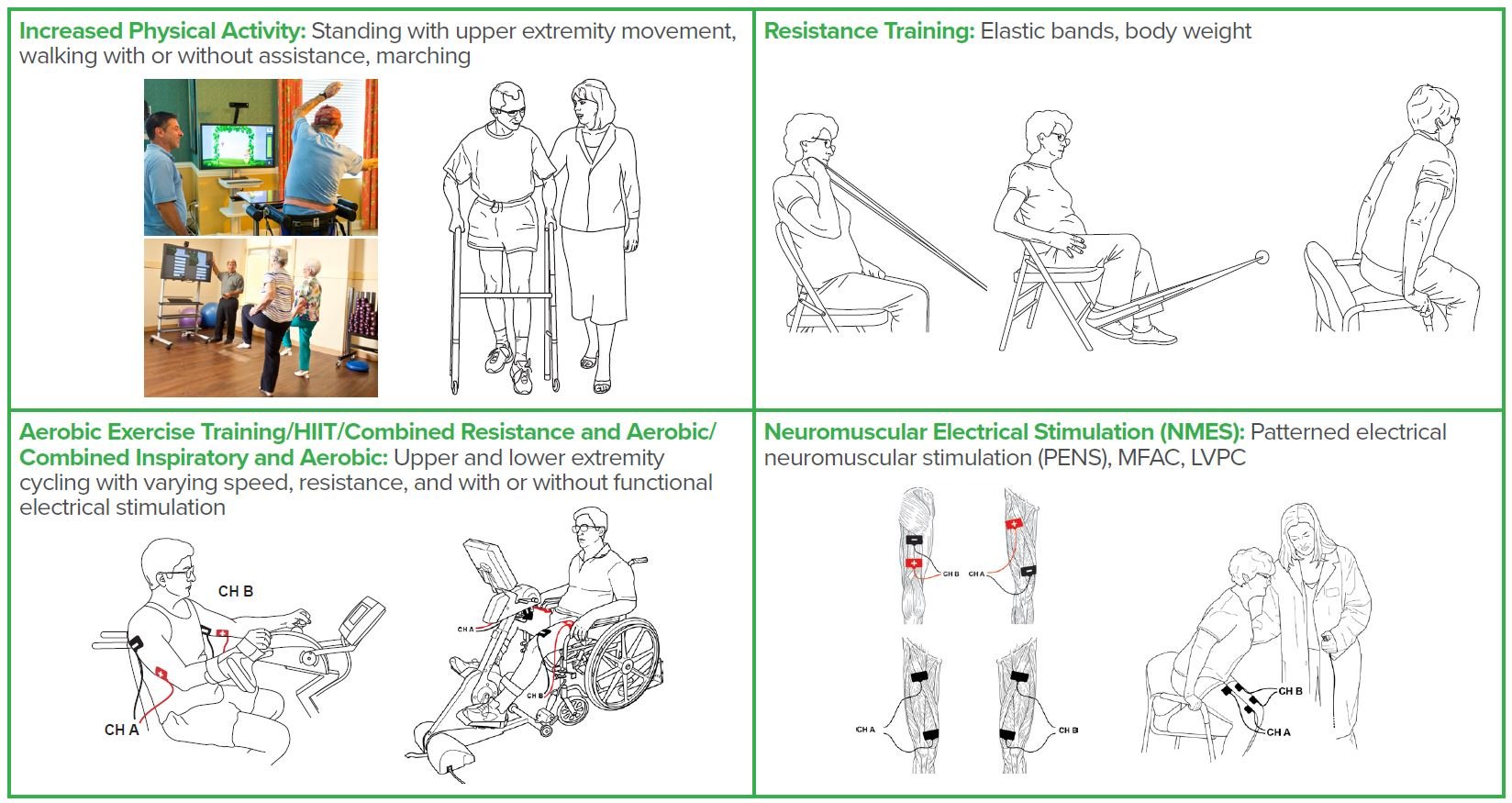 References:
Centers for Disease Control and Prevention. (2020, February). Heart Failure Patient Education Handouts. https://www.cdc.gov/heartdisease/heart_failure.htm
Shoemaker, M.J., Dias, K.J., Lefebvre K.M., Heick, J.D., Collins, S. M (2020). Physical Therapist Clinical Practice Guidelines for the Management of Individuals with Heart Failure. Physical Therapy, 100(1), 14-43.