According to the CDC, in the U.S. there have been more than 33.9 million cases since January 2020. As many as 1 in 10 of those who develop COVID-19 exhibit new and prolonged symptoms lasting 12 weeks or longer. This is known as long COVID and occurs regardless of the severity of the acute illness. These individuals may have multisystem involvement with the most common symptoms after 6 months being fatigue, post-exertional symptom exacerbation (PESE), and problems with memory and concentration (brain fog). Therapists should screen for PESE, a worsening of symptoms typically 12 to 48 hours following even minimal cognitive, physical, emotional, or social activity that may last for days or weeks. (World Physiotherapy, 2021)
Research:
In patients with post-acute COVID-19, only 10% of reviewed research recommends measuring fatigue and only 6% recommends using measures for dyspnea. (Webber et al., 2021)
APTA recommends the following specific outcome measures in five domains for patients with and recovering from COVID-19 across the care continuum: function (Short Physical Performance Battery), strength (Medical Research Council Sum Score), endurance (2-Minute Step Test), cognition (MoCA), and quality of life (EQ-5D-%l). (APTA, 2020)
Biophysical Agents and Advanced Rehab Technologies: The interdisciplinary team should focus on finding the safest, most efficient patient-specific treatments to improve function and quality of life. Continual assessment of individuals with long COVID should include vital sign monitoring, addressing specific impairments, and repeated performance of outcomes measures. The use of biophysical agents and advanced rehab technologies may also play an essential role in maximizing patient outcomes.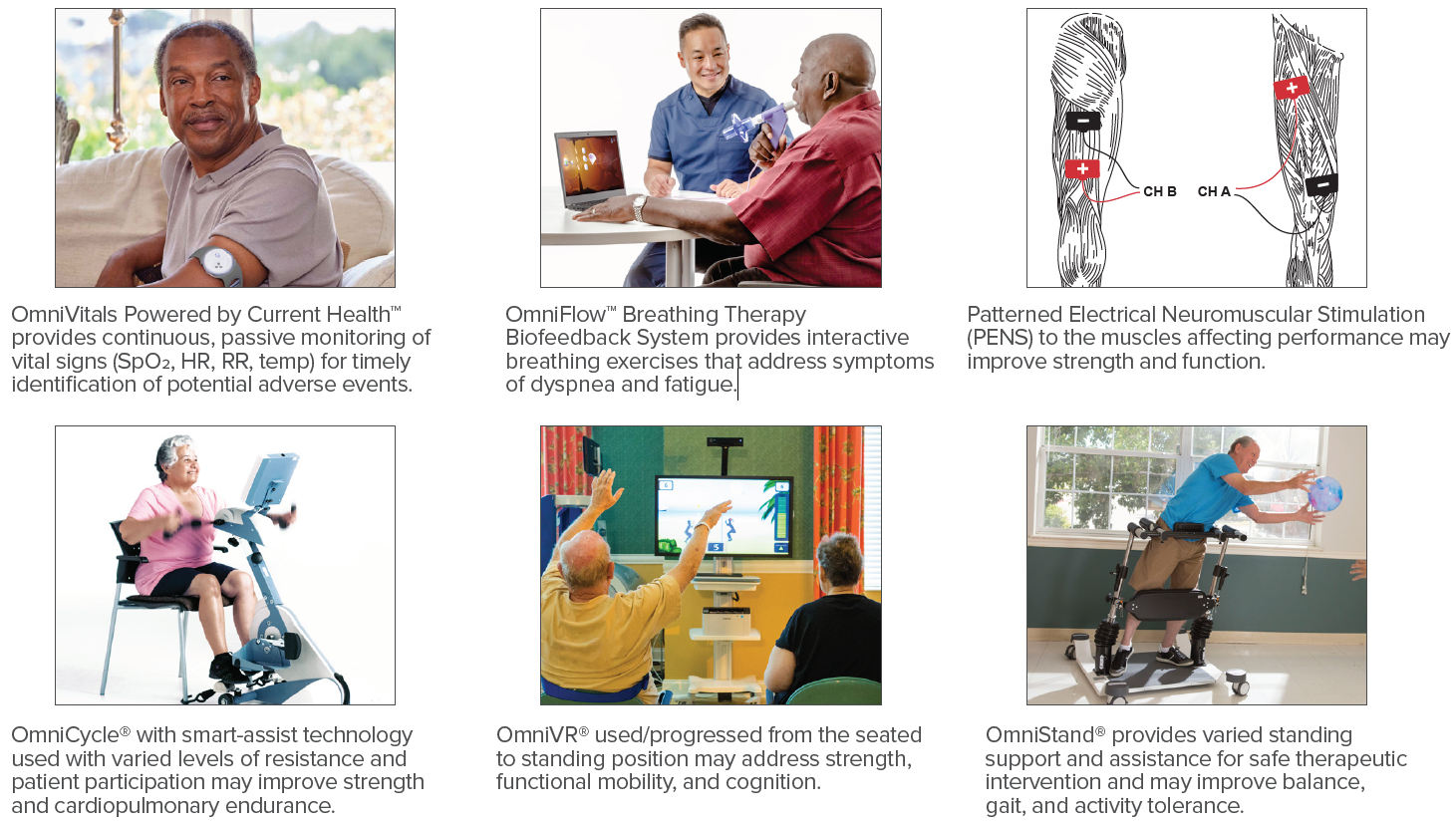 References:
American Physical Therapy Association (APTA). (2020). COVID-19 Core Outcome Measures: APTA Academies and Sections Consensus Statement.
https://www.apta.org/your-practice/outcomes-measurement/covid-19-core-outcome-measures
Webber, S. C., Tittlemier, B. J., & Loewen, H. J. (2021). Apparent Discordance between the Epidemiology of COVID-19 and Recommended Outcomes and Treatments: A Scoping Review. Physical therapy, pzab155.
Advance online publication. https://doi.org/10.1093/ptj/pzab155
World Physiotherapy. (2021). World Physiotherapy Response to COVID:-19 Briefing Paper 9. Safe rehabilitation approaches for people living with Long COVID: physical activity and exercise.
https://world.physio/sites/default/files/2021-06/Briefing-Paper-9-Long-Covid-FINAL-2021.pdf