This 74-year-old woman was referred to a skilled nursing facility for rehabilitation services with severe debility, decreased functional mobility, increased urinary frequency, and anxiety following hospitalization for acute cystitis (inflammation of the bladder). She has a long standing history of COPD and emphysema with requirement of oxygen supplementation of 4L/min. Prior to hospitalization, she lived independently. This woman's goal is to be able to get to the bathroom on her own again.
Occupational Therapy: (5x/week x 2 1/2 weeks)
OmniFlow® Breathing Therapy Biofeedback System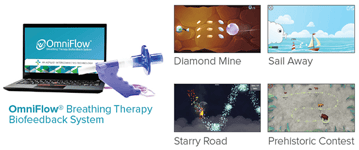 initiated in seated position and progressed to standing:
• Deep inhalation – Diamond Mine
• Controlled expiration – Sail Away
• Rhythmical breathing – Starry Road
• Forced expiration – Prehistoric Contest
Additional Interventions
• Transfer training, gait training, self-care management, and breathing exercises including pursed lip breathing techniques
• Nursing/therapy treatment coordination for pain and anxiety medication by 6am to facilitate participation in OT session working on breathing and toileting skills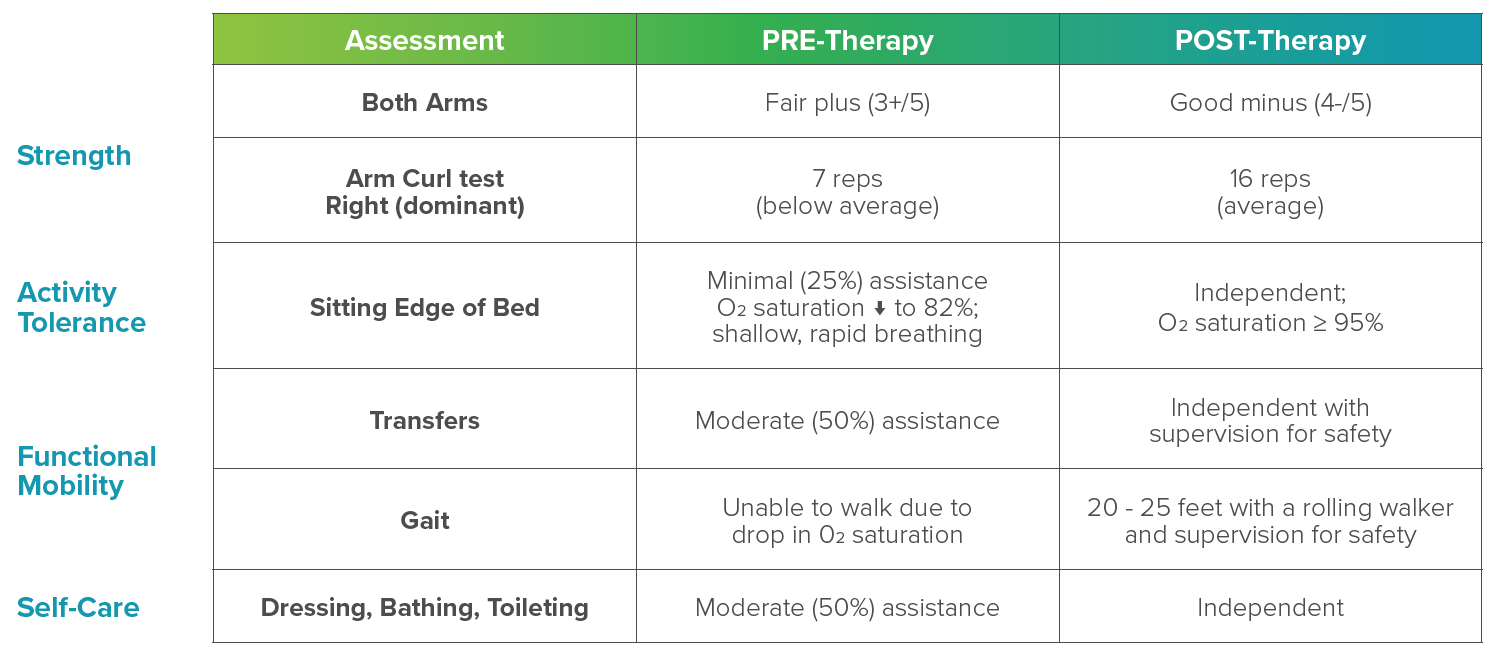 The OT reports this woman had functional incontinence due to her pulmonary status and drop in O2 saturation, preventing her from getting to the bathroom in time. The use of OmniFlow has led to improvement in standing tolerance and endurance allowing for initiation of gait activity. She now can get to the bathroom in a timely manner, restoring her dignity!
This woman is thrilled with her achievements in therapy! She loved the OmniFlow program and recognizes the results she accomplished. This motivated her to conquer the activities that were taxing, like Starry Road. She achieved her goal to get to the bathroom independently and is now home!