Aging results in a loss of muscle mass (sarcopenia) and a decrease in muscle strength, which can lead to functional impairment and frailty. Research highlights the impact of frailty on individuals and how exercise and rehab technology may counteract this decline.
Electrical stimulation, similar to physical exercise, attenuates functional decline associated with aging. This improves muscle strength/mass and maintains overall muscle fiber size (Kern et al., 2014).
NMES to the lower limbs may be applied as a supplemental form of pulmonary rehabilitation in patients with COPD or in patients who cannot perform physical exercise due to gait disorders (Kucio et al., 2016).
Resistance exercise, functional exercise, and respiratory muscle training have demonstrated potential for improving frailty (Sunayama et al., 2022).
---
OmniVersa® for Neuromuscular Re-Education

Focus: Reduces motor neuron disuse atrophy, enhances muscle contractility,
and improves movement patterns.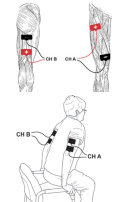 Patterned electrical neuromuscular stimulation (PENS): biphasic or triphasic protocols
Focus: Facilitates muscle hypertrophy, strength, power and endurance.
Low volt pulsed current (LVPC) to small and medium muscles, medium frequency alternating current (MFAC) to large muscle
---
OmniVersa® for Functional Re-Education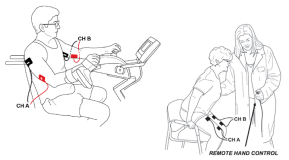 Focus: Improves reciprocal movement patterns to restore mobility and ADLs.
PENS (Cycle or Walk), LVPC Hand Control (small and medium muscles), MFAC Hand Control (large muscles)
---
OmniFlow™ Breathing Therapy with Biofeedback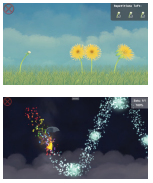 Focus: Improves inspiratory/expiratory muscle power, volume, and coordination.
Starry Road, Diamond Mine, Prehistoric Contest, Sail Away, The Dandelion
---
References:
Kern, H., Barberi, L., Löfler, S., Sbardella, S., Burggraf, S., Fruhmann, H., Carraro, U., Mosole, S., Sarabon, N., Vogelauer, M., Mayr, W., Krenn, M., Cvecka, J., Romanello, V., Pietrangelo, L., Protasi, F., Sandri, M., Zampieri, S., & Musaro, A.
(2014). Electrical stimulation counteracts muscle decline in seniors. Frontiers in aging neuroscience, 6, 189. https://doi.org/10.3389/fnagi.2014.00189
Kucio, C., Niesporek, J., Kucio, E., Narloch, D., & Węgrzyn, B. (2016). Evaluation of the Effects of Neuromuscular Electrical Stimulation of The Lower Limbs Combined with Pulmonary Rehabilitation on Exercise Tolerance in Patients with
Chronic Obstructive Pulmonary Disease. Journal of human kinetics, 54, 75–82. https://doi.org/10.1515/hukin-2016-0054
Sunayama, T., Matsue, Y., Dotare, T., Maeda, D., Iso, T., Morisawa, T., Saitoh, M., Yokoyama, M., Jujo, K., Takahashi, T., & Minamino, T. (2022). Multidomain Frailty as a Therapeutic Target in Elderly Patients with Heart Failure. International
heart journal, 63(1), 1–7. https://doi.org/10.1536/ihj.21-839