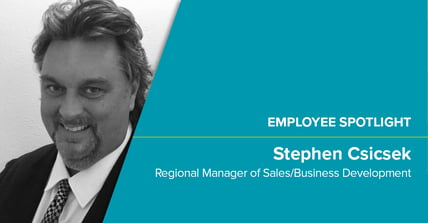 What do you do in your free time? Living in Florida, I just love spending weekends with my family at the beach, watching soccer, or playing music. I started playing the violin at age 5 and guitar at age 7 and it one of my favorite hobbies. But mostly, my time is spent with the entire family as we are involved in the local Hungarian Community. We are members of a performing Hungarian Archery Team – the Hun Archers. We perform all over the Southeast USA at Folk Festivals, Renaissance Festivals, and Hungarian Festivals. Which takes up a lot of my free time but, is so much fun.
How long have you been with ACP? Since October 2018
What is your career background? After earning my B.S in Business Administration/Business Management at Salem State University, I have held multiple diverse Business Management positions throughout the last 25+ years. Starting shortly after graduation I was in the Music Industry. Then transitioned with my Business degree with a Cost Accountant position at Harvard University Cambridge, MA, Innovative Director/DM for retail at Circuit City Stores Inc. New England/Mid Atlantic/Florida Markets., Campus President/Director at ITT Technical Institute University Park Florida, District Manager and Regional Director of Vitality to You with Genesis Rehab Florida/Georgia/South Carolina Markets. Currently, I am fortunate to hold my position as Regional Manager of Sales/Business Development covering Florida/Alabama/Georgia at Accelerated Care Plus.
What inspired you to work with ACP? During my 7+ year career with Genesis Rehab as District Manager/ Southeast Regional Director. ACP was a very strong partner. ACP offered the highest quality equipment, programs, and education which delivered outcomes. Most importantly ACP was a true "Customer Service Partner", always there to help out with our therapists serving our patients to achieve outcomes.
What is your favorite patient story? My favorite patient story is why I believe in ACP and its equipment and services. After my mother was hospitalized with a stroke, she was later discharged to a local skilled nursing facility. She had minimal movement in her right arm. I remember the therapists using the ACP Omni Stim 500 Pro as part of her treatment. It was amazing to see how quickly this equipment increased her range of motion, re-educated her muscles, and she was able to feed herself again.