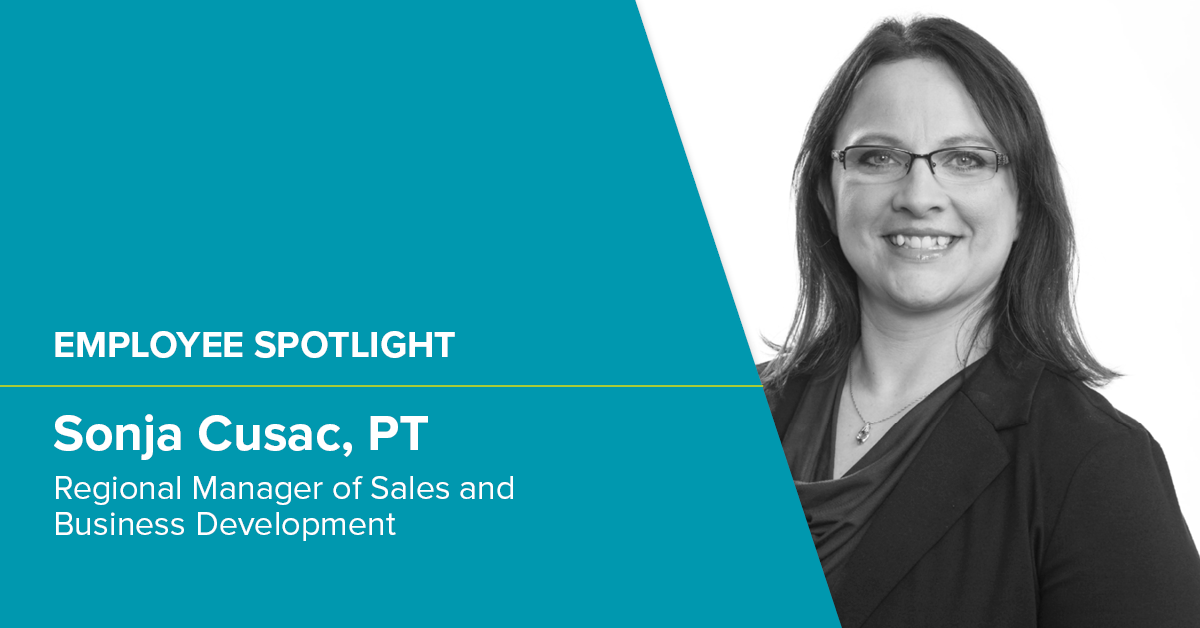 What do you do in your free time?
I married my high school sweetheart and we have 3 beautiful daughters ages 21, 17, and 14. I love spending time with my family: going to sporting events like U of M softball (Go Blue!) and LAFC soccer (with my youngest daughter), watching movies, and just hanging out. My husband and I enjoy outdoor activities like kayaking, hiking, swimming, and relaxing. We are thrilled about being new grandparents to our most wonderful baby, Grace!
How long have you been with ACP?
I have worked at ACP for a total of 6.5 years; I began working as a CPC in Ohio in 2012 and after 5 years I transitioned to the RMS position.

What is your career background?
I started my career as a PTA, and after 2 years returned to school for my masters of physical therapy degree. I have had the pleasure of working in a wide variety of settings: outpatient clinics, inpatient hospital departments, home health agencies, schools, and pediatric outpatient clinics (including birth to 3 years). I owned an outpatient sports medicine practice before ending my treating career as a PT. When I became the Director of Rehab for a SNF, that was where I was introduced to and fell in love with ACP.

What inspired you to work with ACP?
I had the pleasure of using ACP programming as a treating therapist in a SNF, where our facility focused heavily on long term care. I had been treating the same patients for 4 years prior to having ACP in my building. Initially, I was not a huge "modality" fan and didn't utilize ACP as often as I could or should have. One day I was returning from a meeting and our COTA was treating a patient - the same patient we had treated many times over the past 4 years for a hand contracture with only limited success in getting her hand to a "C" position with treatment. That morning the COTA told the patient to show me what she could do and the patient waved to me with an open hand! I literally dropped my papers in amazement and decided that moment, there was definitely something different and wonderful about ACP. I began to use ACP programs and technologies on patients regularly and continued to get better outcomes 4 years into their stay, than I did on day 1. When the opportunity for me to share this amazing programming with others and to touch hundreds or even thousands more patients came along, I jumped on it and I'm still so glad that I did!