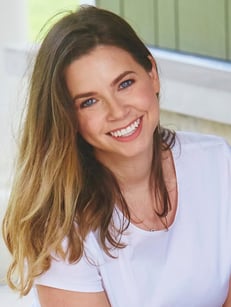 What do you do in your free time?
I have an almost one year old son, so free time is pretty minimal, but I love spending time with him! In the past I have also enjoyed crafts, skiing, and cooking!

How long have you been with ACP?
April 2019 will be my three year anniversary with ACP.

What is your career background?
I have been an SLP for twelve years. I spent the first two in special education, but quickly moved over to the geriatric population. I worked in Skilled Nursing Facilities for eight years and was a Director of Rehab for five of those eight years.

What inspired you to work with ACP?
I was always envious of the ACP tools and clinical programs that were made available to PT and OT. I developed a great relationship with our Clinical Program Consultant, and thought ACP was such a great company so when a clinical program for SLPs came out and ACP had an opening for an SLP I jumped at the opportunity!

What is your favorite patient story?
I had one woman who had a severe stroke and came to the SNF I was working at. She had a PEG tube and strictly NPO. Her weight had dipped below 100 lbs and she was failure to thrive, wasn't really swallowing, had a hard time following commands and was severely aphasic. I was able to get her swallowing/eating again and after much work with the dietitian and doctor, we were ultimately able to get her PEG tube removed. She was then able to return home because her sister could care for her without the complications of having a PEG.